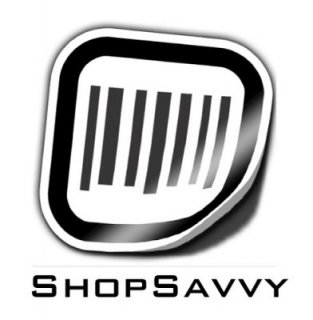 [ratings]

Android App Lab's Rating
4.40/5
ShopSavvy allows you to use your phone's camera to scan barcodes to find the best prices for online and local items.
| | |
| --- | --- |
| Android App: | ShopSavvy |
| Developer: | Big in Japan |
| Price: | Free |
| Package name: | com.biggu.shopsavvy |
Android App Labs Review
| | |
| --- | --- |
| Review Device: | Motorola Droid |
| Firmware: | Google Android version 2.0.1 |
| Carrier: | Verizon |
ShopSavvy is a great app for comparison shopping. Just scan the barcode on a product and ShopSavvy does the rest. You are presented links to web pages selling the item in question and you can see how much it is selling for and purchase over the internet.
You are also shown how much the item is selling for at your local stores. ShopSavvy provides a list of stores with prices and the distance from your present location. (Of course your GPS must be on and working)
ShoppSavvy is also able to supply you with a list of Reviews. This is a great feature to either make you feel completely confident in your decision to purchase or helpful in steering you away from a possible inferior product
ShopSavvy is a great app to have on your Android phone. It has worked extremely well almost every time I have used it. However, its ability to scan is dependent on good lighting, a decent camera on your phone and a steady hand. The only other problem that I have encountered is that I have received results for products other than the exact one I have scanned. Driving 3 miles down the road thinking you were going to save $30 can be quite annoying when you find that the other store was selling a product with a similar name, same brand but a model or 2 down from the one you were interested in purchasing. That said, this is most likely the stores fault, and simply due to the fact that their online databases were incorrect, incomplete or out of date.
Videos from Developer
Screenshots from Motorola Droid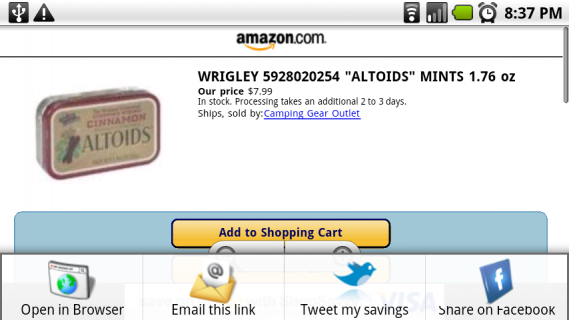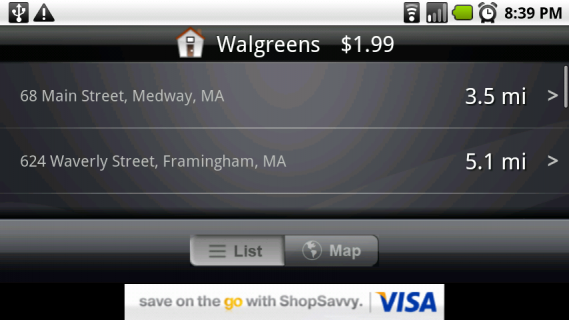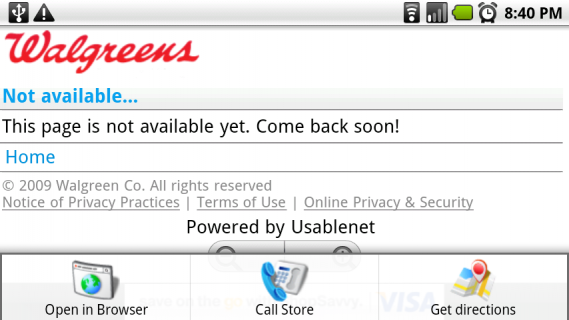 Conclusion: A must have app for your Android Phone. Does not work on QR-codes, for that you need to use the Barcode Scanner Android App
Update: As of Dec. 31, 2009, Shopsavvy was updated to version 3.6 and is now capable of reading 2d QR codes as well as 1d barcodes.
Download to your Android phone from Android Market: